Tobias Siekel is a Managing Partner at Hanse Ventures, a key institution for digital startups. He's in charge of operational management, business development and the overall project management with the portfolio firms. He's also a mentor at Next Media Accelerator and feels privileged to work with young and bright people daily. Find out how he entered the startup world and which lessons for founders he shared with us.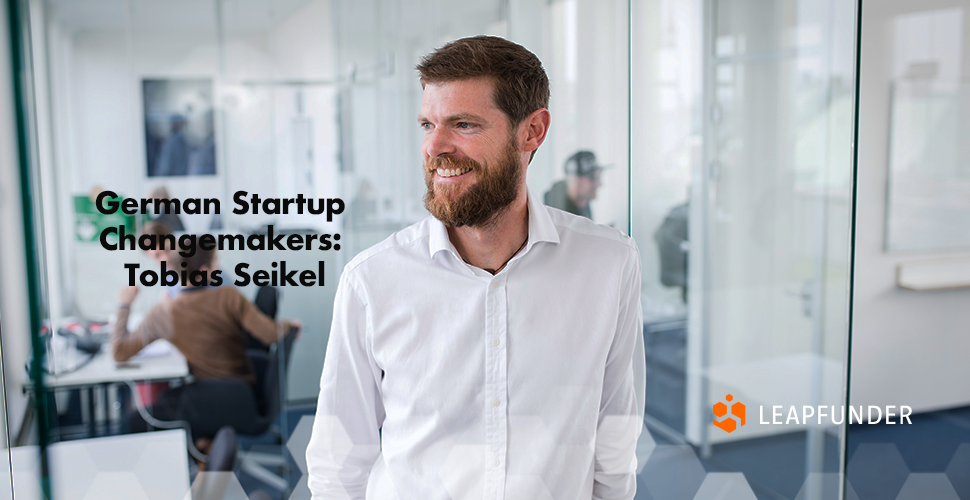 1. Hi Tobias, thank you for agreeing to do the interview. Could you tell us a bit about your background and how you entered the startup world?
First of all, thank you for having me as an interviewee. Before joining Hanse Ventures in its early days in 2011, I worked almost 10 years in publishing. I began my working career as a trainee at Bertelsmann (Gruner+Jahr) and moved on to work as the Executive Assistant to the President & CEO of Gruner+Jahr International. I established the company's magazine business as Publishing Director in Croatia and was later appointed Deputy Managing Director of a Bertelsmann (Gruner+Jahr International) joint venture operating throughout Eastern Europe. 
After more than three years, I moved back to Germany, as Publishing Director of one of Germany's leading news magazines, Stern, and Publishing Director of Europe's leading art magazine, Art. I was responsible for the magazines' development and strategic direction from 2008 until 2011. It was there where I discovered that the digital world supported by upcoming gadgets like tablets and smartphones was disrupting old economies and that I felt the urge to try something new in this agile surrounding.
2. You're a Managing Partner at Hanse Ventures. Tell us about your mission there.
At Hanse Ventures, I am responsible for the operational management of the company builder (including its HR activities and trainee program), its business development and the overall project management with the portfolio firms. Together with founders, we are building the digital SMEs of tomorrow. We bring founders, ideas and capital together and, as co-founders, our team of experts provides operational support. Doing this, we try to be an attractive partner for all founders searching for professional support while building up their startups – be it from scratch or in the early stage. And – of course – my goal is to improve this offered support continuously. We want to remain a key institution for digital startups, creating economically successful working environments shaped by commitment, fun and a pioneering spirit.
3. You're also a mentor at Next Media Accelerator. What is it about the startup world that particularly attracts you?
I really like the dynamics as well as the entrepreneurial approach. Having experienced work in a large enterprise for years, working in the startup world is so much faster and much more flexible. It's very satisfying to feel and see your decisions causing a direct impact. Moreover, I am privileged to work with young and bright people around me, where I can personally pick up things daily.
4. Could you share the top 3 lessons for founders you learned over the years in the startup world?
Don't try to do all at once – simple is better than perfect. Try something small and prove the concept, then move forward.
Be curious and talk about your idea with as many people as possible.

Including non-specialists and experts in the respective field. That enables reality checks and reveals potential meander.

Choose good people for your team.

 Degrees are not the priority to indicate high performers; instead, value the constant strive to go beyond oneself.
5. What are your plans for the upcoming months, what will you focus on?

We are currently focusing on developing new business ideas and can't wait to start our next startup. In addition to that, we are examining several early-stage ventures where we could participate and support, both operationally and financially.  
Thank you very much for sharing your story and upcoming plans with us, Tobias! We wish you the best of luck in your future endeavours.
Join our network of startups & investors!