Information technology is the backbone for most organizations. Delay or an outage in the IT performance with your systems being down for some time can cause financial losses and potentially losing business deals. ITPA prevents IT performance issues and resolves delays and instabilities in the entire IT environment. We've had the pleasure to interview ITPA's CEO and founder, Tjeerd Saijoen, to learn more about the problems they solve, their growth potential and what type of investors are they hoping to attract.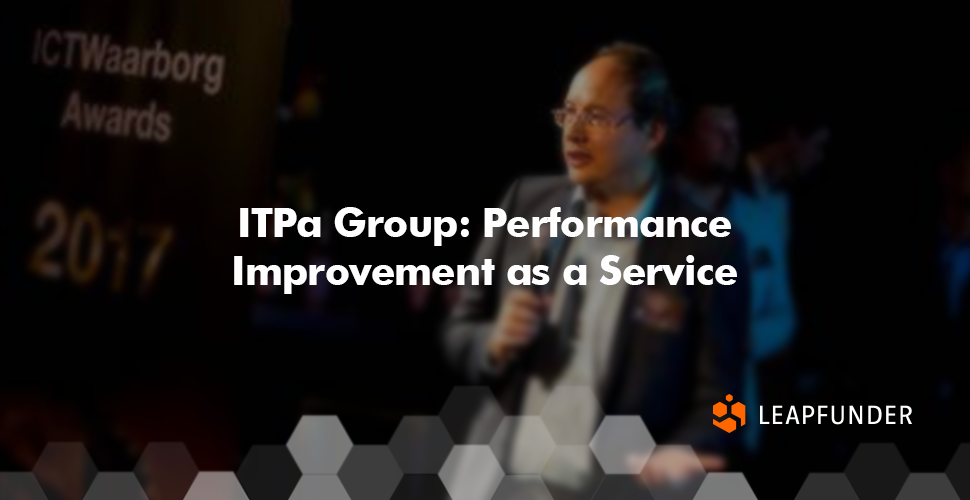 1. Hi Tjeerd, thank you for agreeing to do the interview. Tell us about ITPA Group, the idea that got it all started and the amazing team behind it.
Four years ago we noticed ICT was getting very complex and end users were complaining about slow systems and transactions. ICT personnel was not able to find the cause of the problem because several computers were connected worldwide. After doing some market research about computer failures and monitoring tools, we couldn't find the cause.
We decided to build an Artificial Intelligence system capable of not only pointing to an area of a problem but optimizing the transactions automatically. Our first customer was the port of Antwerp where we managed to optimize all container shipment and protect all transactions on top of it. Next, we got a large European Airport, and we keep an eye on them with a yearly subscription contract. We just closed a deal with a glass manufacturer with 42 offices across the USA as well a partnership with the medical centre of interoperability in Nashville.
2. What problems are you trying to solve? What are the benefits of your service and why is it a product-market fit?
Our systems support all IBM, Oracle and Microsoft software as well as all Linux and Unix end2end systems. Our AI reads all settings from different applications and optimizes them. We were able to improve transactions of the largest electricity company in the world from 8 sec to 0.2 sec within two weeks — while all big vendors were trying to find the cause of the problem for over a year. A remark we received from the government is that all other vendors use 4th generation tools, and ours are the 5th generation. We also have several partners now selling our white label solution.
3. How much growth potential do you see and what type of investors are you looking to attract?
The potential is endless. Every organisation with more than ten computers is a possible target worldwide. At the moment we've seen exceptional growth. We've acquired multinational customers without any salespeople in one year. Our first focus first is the Dutch market. Next year we'll focus on Singapore and the US market. We already received assistance from the Dutch consulate in Chicago.
4. You chose Leapfunder as your online funding platform. What makes it the right tool for your startup and what do you expect from the round?
We investigated many different options out there and found Leapfunder to be the best solution for us. We hope to attract investors and expand the business.
5. What are your plans for the upcoming months? Tell us about your go-to-market strategy and the plan to acquire customers.
The plan is acquiring more partners. We are also in the process of getting our software certified for the healthcare industry in the USA, as we are currently working with 170 hospitals on this in the USA.
Thank you so much for your time sharing ITPA's story with us, Tjeerd. We wish you the best of luck!
Join our network of startups and investors!