Over the past couple of weeks, COVID-19 has created a lot of uncertainty. However, Leapfunder still has your back! We decided to move our activities online and give back to the community by supporting you as much as we can. Find out how to join our workshops, participate in our signature Round Table Sessions or learn startup investing step by step.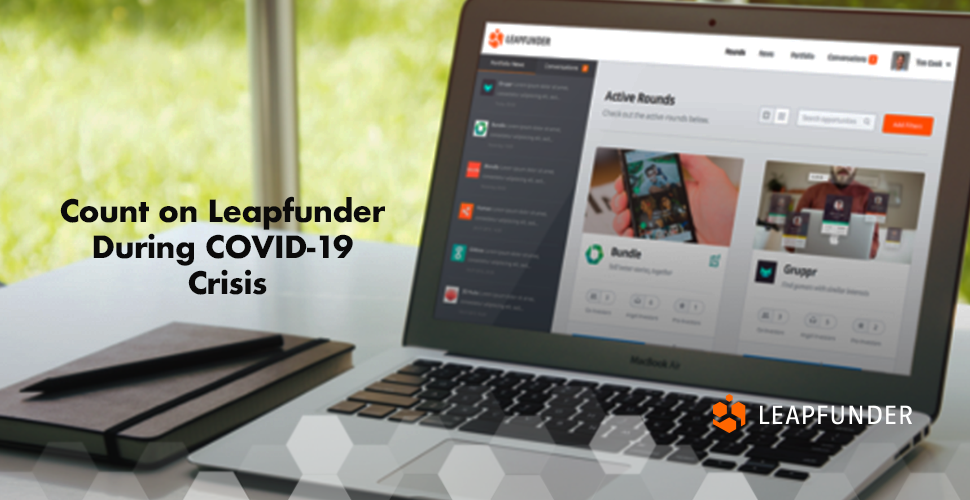 Our workshops for founders are now being held online
Were you planning on joining one of our workshops in the Netherlands or Germany? Don't worry; you can still do that. We now hold online workshops with the same content. So you have access to the same knowledge, without having to leave your home. If you ever struggled talking to investors or wondered when is the right time to ask for funding, join one of our online Investor Readiness Sessions. If you need some investment and financial advice for your startup, and you want to learn how to use convertibles or read shareholders' agreements, join one of our online Finance Academies. This training is fully gamified in the form of a monopoly game. So by the end of two hours, you will have some real experience making financial decisions yourself.
Our signature Round Table Sessions are now being held online
The Round Table Sessions are an opportunity for Angels and founders to meet in a casual, informal setting. We'll continue organising them, but they will be held online. The concept remains the same: investors and founders can ask each other questions, create investment opportunities and make connections. Keep in mind that this event is invitation only!
If you want to learn startup investing step by step, you have an exceptional opportunity
Do you want to invest in the next generation of startups and grow the economy? By joining one of our Angel Clinics, you can learn investment best practices, get access to the startup scene and invest with fellow Angels. Due to COVID-19 outbreak, we decided to give back to the community by offering an exceptional 100% discount for the online version of Angel Clinic, usually priced at €1,250. Helping Angels make smart decisions with their money and encouraging them to invest in startups even during the crisis is our mission. Join the online Angel Clinic Hamburg on April 24th or the online Angel Clinic Amsterdam on May 1st. This is an exclusive course and spots are limited. Don't miss out on the opportunity to accelerate your Angel investing career. Register today and enjoy a 100% discount! 
Other than moving our activities online, we are offering free 30-minute calls to discuss funding strategy to any startup. If you, or someone you know, wants help: just email us! We are also accelerating our process of setting up a dedicated VC fund for early-stage investments (but that will still take a while), and we are in contact with other partners in the ecosystem (e.g. Techleap) to see if the government can help as well.