We interviewed Harald Zapp, the founder & CEO at Next Big Thing AG. He's a business angel, tech entrepreneur, and an IoT innovator with over 30 years of experience in the ICT industry. Find out how Harald entered the startup world, what is his mission at Next Big Thing AG, and what are the top 3 lessons for founders he learned over the years in the startup world.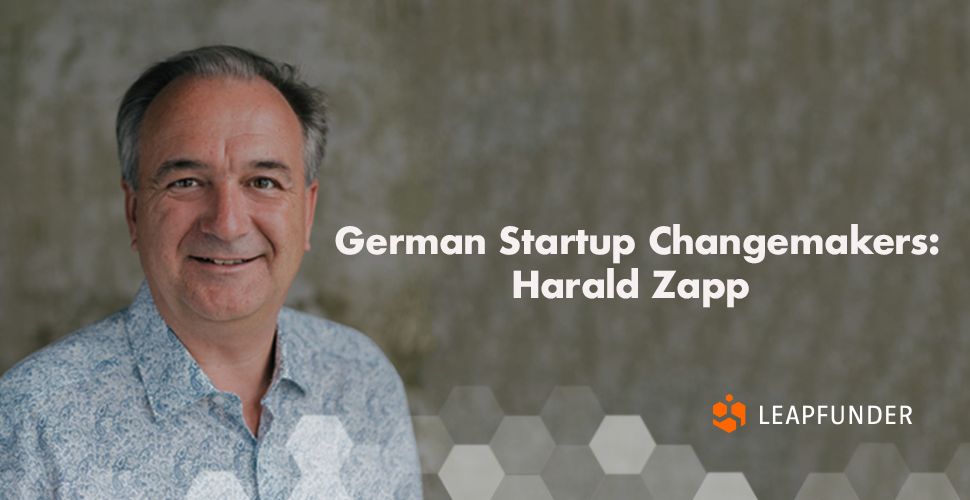 1. Hi Harald, thank you for agreeing to do the interview. Could you tell us a bit about your background and how you entered the startup world?
My pleasure. I'm a business angel, tech entrepreneur, and an IoT innovator with over 30 years of experience in the ICT industry. Before entering the startup space, I worked in executive positions for some influential US companies and eventually for a pioneering networking company Cisco Systems for more than a decade.
In light of this background, I transitioned into the IoT startup world. Looking at how we've changed many areas of life and work in the past through the internet, I saw great opportunities in combining internet technologies and platform ideas with Germany's significant operational tech assets: machinery and operation technology. 
That was when I founded the IoT platform provider relay in 2013, which successfully exited in September 2018 when MunichRe purchased it for $300M. 
Afterwards, as a logical consequence, I started the Next Big Thing AG – a European company builder for the machine economy. As founder and CEO at NBT, I promote entrepreneurship and disruptive innovation by lending my experience and network to our new businesses in Internet-of-Things. 
2. Tell us about your mission at Next Big Thing AG.
NBT is on a mission to promote innovation through technology entrepreneurship across Europe by offering an encompassing framework for starting up in an economically feasible manner. 
This mission stems from my realization that, for example, Germany as an innovative country lacks a supporting ecosystem for more disruptive forms of innovation that could enable out-of-the-box forward-thinking companies like we often see them in the United States. 
Germany and Europe overall host much industry of global importance that can and should benefit from these disruptive technological developments like IoT, DLT, and AI – this is where NBT enters the stage offering a hand to companies, investors, and entrepreneurs alike.
3. You're a serial tech entrepreneur, Business Angel, ICT and IoT innovator and visionary leader. What is it about the startup world that particularly attracts you?
What I find most attractive are probably the possibilities and innovative power that startups offer. It is possible to seize an opportunity in an existing or even wholly new field for that matter: You have an idea, build a new company, and work as a team on an entirely new thing. 
In our field, it means building something, shaping an entity that contributes in areas that did not necessarily exist previously, expanding and adding to our society and economy. 
4. Could you share the top 3 lessons for founders you learned over the years in the startup world?
There are many potential pitfalls and distractions when you found a startup. My top 3 lessons for anyone who wants to become a successful founder would be: 
1. Be authentic, or you will not be able to succeed in starting up
2. Always be focused on the business model and do not merely do technology for technology's sake
3. Never give up, you need stamina & power because it always takes longer than you think
5. What are your plans for the upcoming months, what will you focus on?
NBT is facing a lot of exciting challenges at the moment. We closed a €12M Series A earlier this year and are ramping up our business. We are analyzing in multiple areas on how, where, and when to make our next business moves: industry-wise, technology-wise, and in terms of geography. 
That means I will focus on NBT and supporting its business growth and expansion. But without telling too much, it will technologically continue to be a loT in connection with the distributed ledger technology and turn more to the subject of intelligent evaluation of such massive data streams like AI. 
As far as the market segment is concerned, we will continue to focus on B2B platform formation. Geographically, we are increasingly focusing on Europe as well as Asia.
Thanks for your insights, Harald! We wish you the best of luck in your future endeavours.
Join our network of startups & investors!