London-based boat rental platform Borrow A Boat has acquired Barqo, a peer-to-peer boating marketplace based in Amsterdam. This acquisition will strengthen Barqo's position in the Dutch market and fuel its growth into other European markets, thanks to the high level of synergy between the two companies, says Thijs Janssen, Barqo's co-founder and CEO. Find out what advice he'd give to a startup founder who is negotiating an exit and what is the future of Barqo.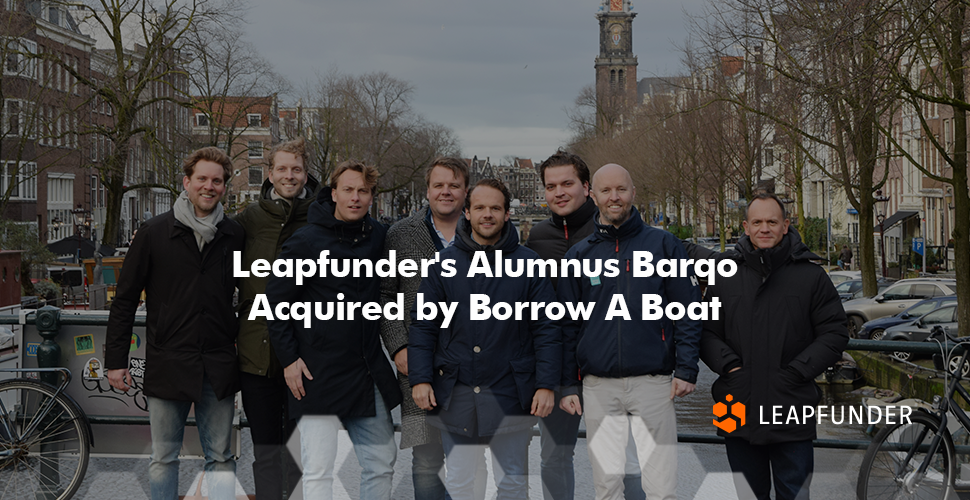 1. Hi Thijs, thank you for agreeing to do the interview and congratulations on the big success! Could you tell us how long have you been working on Barqo and what led you to this idea originally?
I started Barqo along with Floris van Hoogenhuyze and Dennis van Kappen. This was at a time when Airbnb was often in the news (2014/2015) and we found this same concept very appropriate for boats in the canals of Amsterdam, as they were not used 95% of the time. Not much later we saw that the same thing was going on at 99% of the marinas in the Netherlands.
2. Did you ever think of giving up, and what kept you going?
In the event of major setbacks, I sometimes toyed with the thought of giving up. Ultimately, you have to deal with a lot of setbacks and occasional successes in business. That's why it's important to celebrate every small or big success and move on to the next success from there. This always kept me going, but not everyone is capable of doing this.
3. Did Covid-19 influence your business, and if yes, how?

Covid-19 had a huge impact on our business. When the first measures were introduced by the government, we saw all bookings being cancelled and for a moment we didn't know what to do. Together with our advisors we immediately worked on a plan to take advantage of the possible opportunities that the measures would bring. As a result, we have grown considerably in the supply and rental within the holiday segment in the Netherlands. Before the crisis, this segment was a much smaller part of our turnover.
4. What advice would you give a startup founder who is raising his first funding?
Think carefully about whether you really need the money at the time you start raising funding. If you can bootstrap, then you should definitely do so. In the early days of Barqo, we paid a lot of money for things that turned out not to be so effective. If you know how to set up a valuable business without investment, you also know what the investment can be used for best.
5. How did you increase your chances of finding an exit? What advice would you give a startup founder who is negotiating an exit?
The market consolidation of online platforms in boat rental has been going on for a while. There are a few big players taking over the smaller ones or there is tough competition. We have always maintained a lot of contact with domestic and foreign competitors and chose to be very good at what only we could do best – short term rentals in the Netherlands. By focusing on this we proved to be a valuable addition to several players. However, the real work starts when you agree on the synergy. 
My advice is to always keep analysing the market, have contact with your competitors, and above all create an impact in what only you can do best.
6. What role did Leapfunder play in Barqo's journey?
We managed to raise our first round of funding in convertible notes via Leapfunder. This was a very insightful process and valuable input for the rounds that followed.
7. What is the future of Barqo?
Barqo will continue to exist, we have built a good brand in the Netherlands. The British Borrow A Boat Ltd. is going to apply Barqo's technology and expertise to their entire business. It's very nice to see that something you and your team have built lives on in another organisation.
Thank you very much for sharing your story with us, Thijs. We wish you the best of luck in your future endeavours.
Join our network of startups & investors!