The startup scene is flourishing worldwide. Young internet companies are popping up like mushrooms in fall, with innovative high-tech companies in quick pursuit. But as is often the case with new developments, there seem to be more companies than funding available.
Yet there is always enough capital in the mature economies of northern Europe. Reaching that capital may seem like a daunting task, but if you get the right cards you might just be able to ace building an engaged Angel community in your city.
Why do we say this? Well, because that's exactly what we've done over the past years. Our Roundtable Sessions started as a small get-together with a couple of investors and startups. Now we host a giant session once a month in Amsterdam, and many smaller sessions in other locations. Just a few weeks ago, we managed to get 40 Angel investors and 40 startups to join our XXXL edition during Amsterdam Capital Week.
The Round Table Sessions have become an important event, where investors and startups actually get to meet each. It gets real during the sessions, and we always have people coming back.
Our secret? Just read on and find out.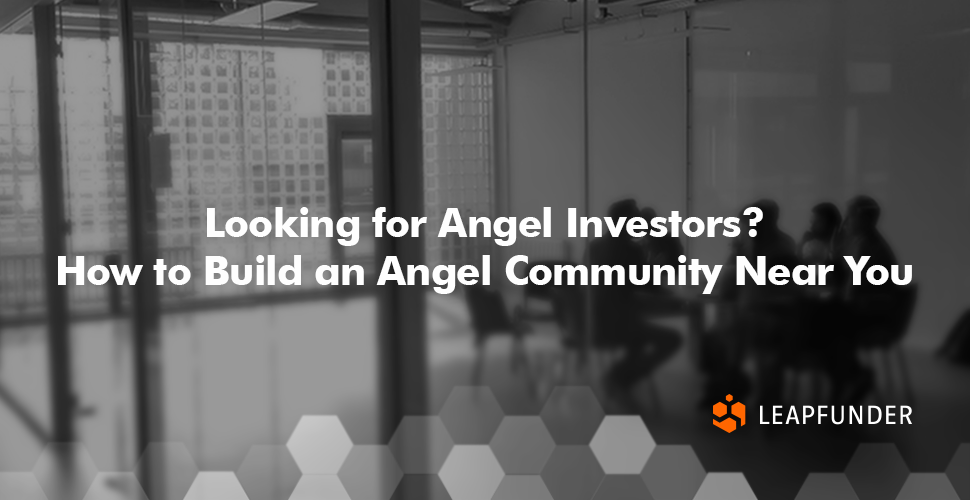 How to build an Angel Community near you
Get a Foot in the Door
You might've guessed it. It's slightly impossible to get access to a network of Angel investors from scratch. You need to start from a company or institution that has a relationship with both investors and startups.
That's what makes an online Angel investment platform like Leapfunder the perfect type of company to organise these events. The two sided nature of the platform allows an event like the Round Table Sessions to actually cross the digital divide between investors and startups.
Get the Right People
You need to get the right people to come to your event. Start small by inviting just the Angel investors you (or your company)  have a close relationship with and start the party with them. Once you get a good vibe going, both investors and startups will want to keep coming and bring their buds.
You also need the right people to run the event. Even though Angel investors are people just like the rest of us, coaching them to stick to the timing can be daunting to some. So make sure the people who run the event itself can handle an investor crowd.
Find an Inspiring Location
Angel investors love the feeling of being where the action happens, so finding the right location is key. You need to find an inspiring location that can cater to setting up the private spaces you need for the event.
For our biggest session so far, we were lucky enough to be able to get the sneak preview of a brand new co-working space right in the heart of Amsterdam: TQ Amsterdam, a co-operation between The Next Web, Google for Entrepreneurs and ABN AMRO. TQ had almost opened the floor we got to use for the event, with an amazing view from the top floor on the Canals of Amsterdam.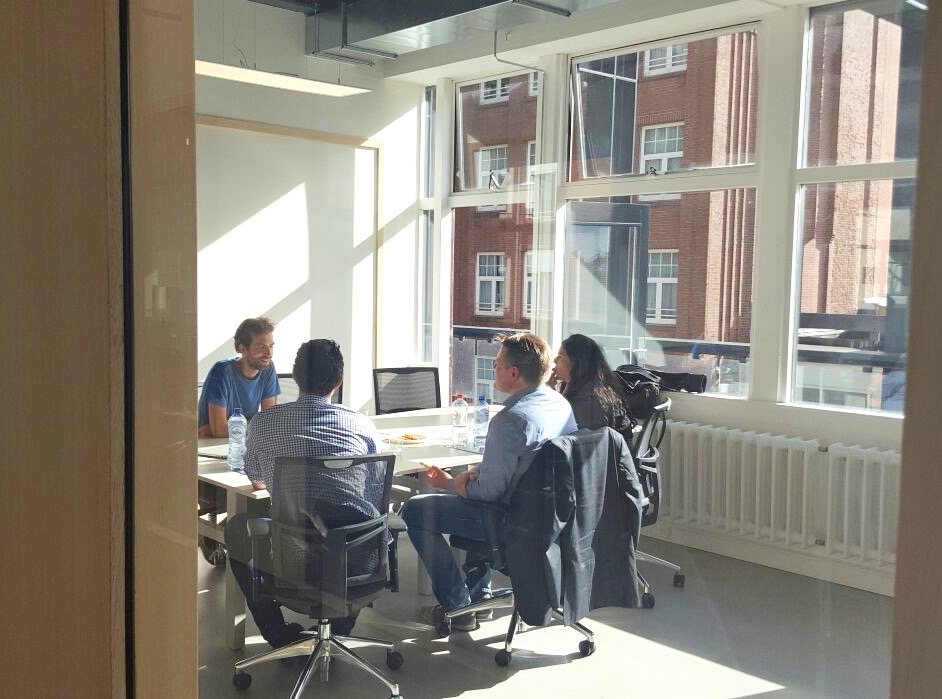 Partnering up Adds to the Atmosphere
And the moment your event has become decent-sized, you'll want to ensure you have a diverse crowd on the investor side of the table and to organise drinks. We've been lucky to have been able to partner up with ABN AMRO bank for the Round Table Sessions XXL. It's allowed us to consistently host high quality drinks right after the event and add another, more corporate, perspective to the sessions themselves.
So Don't Settle for a Fragmented Investor Crowd
Capital is out there, even in countries where the Angel investment scene seems fragmented and far away. All you need is the right reason, the right people and amazing partners to set it all up.
Are you looking to organise a Round Table Session in your area and you want our help? We've got an amazing franchise model available. Just shoot an email to events@leapfunder.com for more information.
Sign up to Leapfunder to join our network of startups and investors: