Due to dysfunctional markets and missing financing capabilities because of bad credit ratings, African smallholder farmers have limited access to farm inputs leading to very low harvest yields.  Mavuno Technologies, an AgriTech social impact startup, offers a yearly subscription for a service bundle containing satellite imagery-steered farming services, organic farm inputs and a micro loan in a BNPL model, empowering smallholder farmers to double their yield. Read more about their mission, growth potential and their live round on Leapfunder.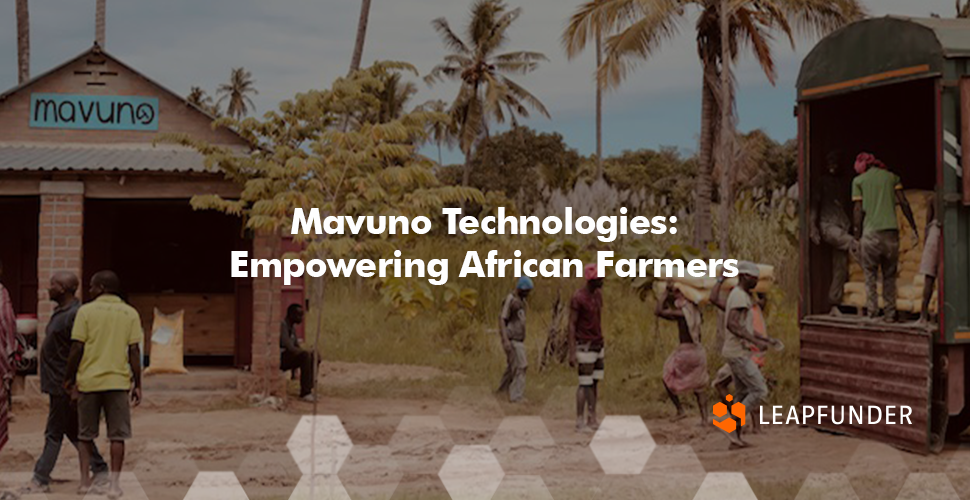 1. Hi Johannes, thank you for agreeing to do the interview. Tell us about ​​Mavuno Technologies, the idea that got it all started, and the amazing team behind it.
Jakob, Lukas and I are brothers. Coming from a family background of six children, we've always been used to a buzzy life. 
Board games are a great joint passion of our family. Driven by the fascination to create our own games, Jakob, Lukas and I started experimenting. Several (more or less finalized) board and card games have emerged from this period.
The starting conditions for Mavuno were quite favourable with Jakob's expertise in technology, Lukas' 7 years of experience (as well as network and reputation) in the African agriculture market and my startup background.
2. What problems are you trying to solve? What are the benefits of Mavuno Technologies, and why is your startup a product-market fit?
Millions of African smallholder farmers have limited access to farm inputs leading to very low harvest yields. This is due to dysfunctional markets and missing financing capabilities because of bad credit ratings.
We offer a yearly subscription for pre-financed farm inputs and services, effectively doubling their yields. We do this with satellite imagery and machine learning: our models can detect specific crop types, map biomass and other parameters and forecast farm input demand and harvest yield.
We started in the Tanzanian cashew market and primarily addressed 500,000 farmers, before expanding to other crop types and countries. Since our foundation in 2021, we have grown to 6,000 farmers and €800K ARR.
3. You have a live round on Leapfunder. What makes it the right tool for your startup, and what do you expect from the round?
Thanks to the strong legal framework on which Leapfunder is based, collecting business angel investments is very convenient for a startup like us: we can use the very same special purpose vehicle to pool investors and save legal costs and management attention by skipping the necessity of involving lawyers. At the same time, our cap table stays clean so we're better positioned for future investors that only need to deal with one another.
Our goal for this round is to give some of our trusted advisors the possibility to invest angel tickets in us. We only aim to collect an amount that will extend our runway by three months and position us better for a venture capital round.
4. How much growth potential do you see for Mavuno Technologies, and what type of investors are you looking to attract in this round?
Since we address a market of millions of smallholder farmers and have validated our business model through strong traction, we're convinced about Mavuno's unicorn growth potential. Our 5-year goal is to bring one million smallholder farmers on our platform and reach €50M in ARR.
In the long run, we're looking for trusted venture capital partners, who bring the necessary financial resources and network to scale our business in Africa. 
On Leapfunder, we're aiming to attract angel investors who bring relevant knowledge, experience and network to help us with individual challenges. We have very positive experiences with our existing business angels and we keep a close record.
5. What are your plans for the upcoming months? Tell us about your go-to-market strategy and the plan to acquire customers.
The 2022 growing season in the Tanzanian cashew market has ended now and we're set to collect €450K final payments from this season in the upcoming months. At the same time, we've already started the acquisition for the 2023 season. We plan to open another 5 branch offices in cashew regions and another 2 branch offices in coffee regions in Tanzania (totalling 10 branch offices for 2023). This will boost our growth to 20,000 farmers by mid-next year.
Thank you for sharing your story Johannes. We wish Mavuno Technologies the best of luck.
Join our network of startups & investors!