Christoph Räthke is a startup founder, investor, writer, speaker and mentor. His podcast, 'Angels of Deutschland' follows him as he makes three investments in young, digital companies: 3 x 30,000 euros. The aim is to convey the know-how and passion that everyone who wants to successfully invest in the new technology companies needs.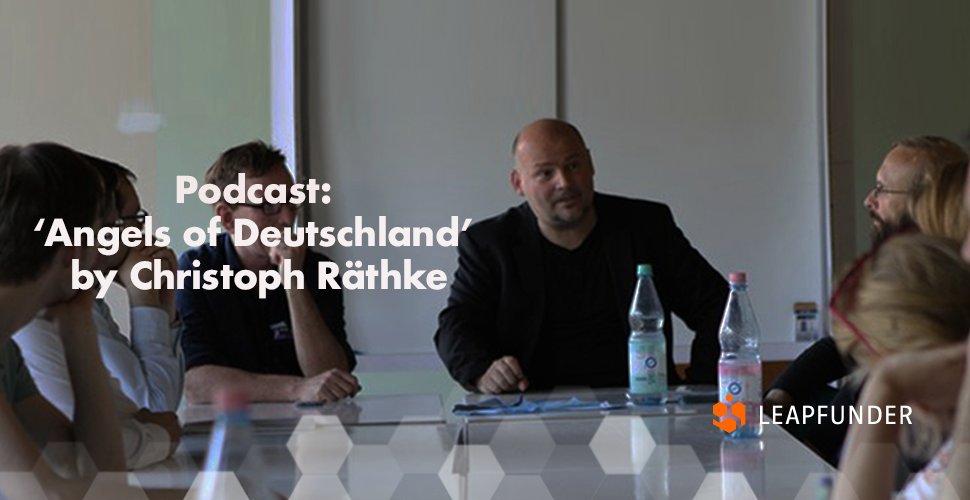 Since we last shared the podcasts, three new episodes were published. In episode 6, learn how to turn an investment into ideally five times higher. The guest in this podcast is a series founder and venture capital investor Daniel Höpfner from b10. You can also hear the pitch from Ridebee, a Munich startup with a mobility solution for German villages and medium-sized companies.
In episode 7, dive into the depths of investment practice. Find out what is a convertible contract, why it's advisable to invest as part of a business angel network,  what is due diligence etc. Christoph Räthke talks about this and much more with Nikolas Samios, a founder and managing partner of the COOPERATIVA Venture Group, founding partner of PropTech1 Ventures and author of the specialist book DEALTERMS.VC, one of the most knowledgeable investors in Germany. In case you want to find more information about topics like this, check our Academy Page as well.
In episode 8, find out what role mentoring plays for founders and investors. Learn when to mentor as an angel and when to withdraw. This episode includes a testimony by John Kohl, the CEO and founder of Seniovo.de and the pitch from ArrowTec, drones for monitoring critical infrastructure.
Until September 2020, in bi-weekly podcasts and blog posts and bi-monthly live talk shows, Christoph aims at giving a comprehensive intro to the art of angel investing.
Join our network of startups & investors!