In the Netherlands, we saw a lot of activity in the startup scene about 5 years ago. Around that time the startup accelerators – such as Rockstart and Startupbootcamp – came to the Netherlands. They were able to bring all the pieces of a startup ecosystem together. There had been hard times economically, and some believe that the recession also caused more young folks to choose an entrepreneurial career. It turned out that Angel capital was indeed available from more senior players, and so all the ingredients for a mini-boom were available.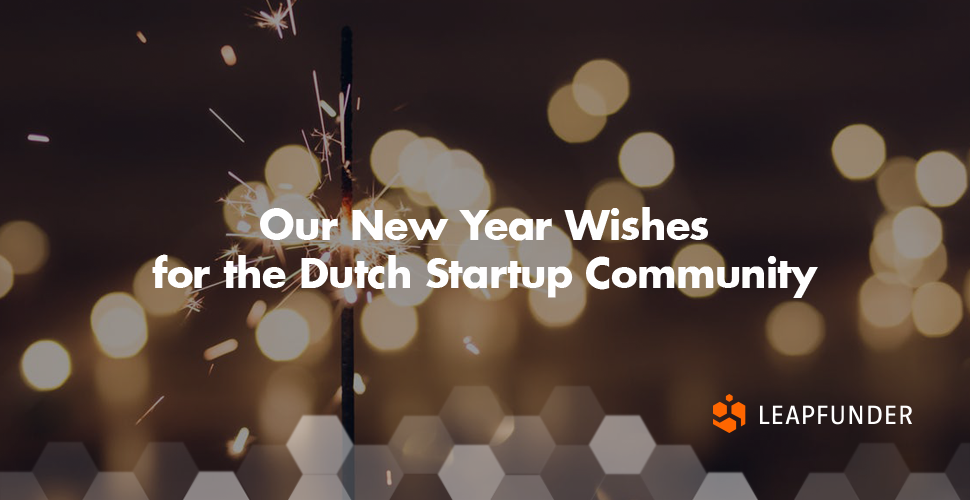 We believe the fundamentals remain strong. Even in a better economy, many young will admit to wanting to start their own business. The presence of more opportunities on more regular career paths does not have to diminish this. In order to keep Angel capital flowing more than just enthusiastic entrepreneurs would likely be needed. If startups in the Netherlands generate enough economic success we should expect a regular flow of capital to come about.
Not all startups can be unicorns. Over the years we will see some startups succeed, some exceed expectations, while we also see some startups fade away. At the time of writing the survival rate of Leapfunder startups is still near 90%. It seems likely however that over the coming period we will see more and more companies going up or under. Some will survive, some will excel, and some will run out of time and need to close.
There are often big 'trends' in startups. Over the last few years, we have heard the community talking about FinTech and Internet Of Things, as well as Blockchain, Machine Learning and Artificial Intelligence. There are many other trends, and there are many startups that succeed without being part of any kind of trend. By producing our Changemakers blog series we will keep you up to date with the latest news.
Here are our New Year wishes for the startup scene in the Netherlands in 2018:
1. More startups
We would like to see more startups being created. Since the economy is up we are hoping that folks will be spending more money on innovative products and investments, with more willingness to take risks. Of course, folks also have to have the time to spend on a startup: if the economy is stronger there might be less free time. But perhaps innovation will continue to be a priority.
2. More early-stage VCs in the Netherlands
In the Netherlands, we do not have enough of early-stage VCs. We estimate that the total capacity for investment rounds below €3M is significantly less than half of what is actually required. Hopefully, this will change. We are working to bring more foreign VCs onto the Dutch market. We might also try to stimulate more Dutch funds to be created.
3. More knowledge sharing
Competition and diversity have been at the heart of the success of the startup scene. It is probably good for the startup world to remain fragmented, and also very diverse, with lots of different initiatives going on at the same time and competing. We are hoping that this complex ecosystem, which contains critical expertise and know-how, will continue to grow. Apart from capital each startup also needs access to knowledge. If there is networking and knowledge sharing going on then the diversity is a strength. We will aim to stimulate the evolution of the ecosystem through initiatives like the Startup Commons in Amsterdam. We can make introductions, and bring folks together. That could be our role.
Join our network of startups & investors!