Triggre is a no-code platform for SMBs and SMEs. Customers use it to innovate faster, and save on software licenses, back-office staffing and costs of failure and rework. Triggre enables business growth by easily launching new digital value propositions anywhere, with the click of a button. Find out more about their growth potential, plans for the upcoming months and their live round on Leapfunder.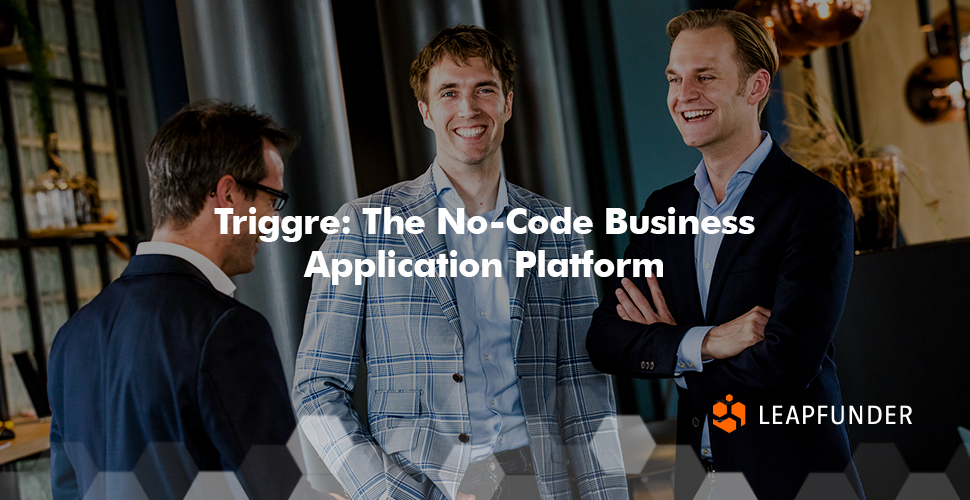 1. Hi Jesse, thank you for agreeing to do the interview. Tell us about Triggre, the idea that got it all started, and the amazing team behind it.
Triggre was born from the frustration that Mark (my Co-Founder and longtime Business Partner) and I experienced in software projects. They always take too long, cost way more than quoted and often don't meet the expectations. 
We wanted to change that. So we thought there were already some tools that allowed the end users to build this business logic in a simple way themselves. As it turned out, there wasn't anything that came close to the simplicity we found necessary. So we decided to create it and founded Triggre.
2. What problems are you trying to solve? What are the benefits of Triggre, and why is your startup a product-market fit?
For many small and medium businesses, building reliable, custom software that can scale with their business is simply far too expensive. However, they need to automate unique business processes that give them a competitive advantage in today's crowded, global market.
Triggre is extremely well suited for growth companies. These companies attract creative, business-oriented people that understand Triggre within a few minutes. And most importantly, they use it to automate unique, custom business processes very quickly, and make sure that growth doesn't mean having to hire a lot of extra people.
We already serve a lot of customers in different markets, but the common denominator is they're all growth companies. For a good overview, check out the testimonials on our YouTube channel.
3. You have a live round on Leapfunder. What makes it the right tool for your startup, and what do you expect from the round?

With Leapfunder we managed to do a round with multiple investors very quickly. The key benefit is that the entire process is already in place, including all of the legal and operational aspects.

In addition to that, Leapfunder has a large angel investor network, which makes it the perfect tool for our startup.
4. How much growth potential do you see for Triggre, and what type of investors are you looking to attract in this round?
The current round is aimed at rapidly expanding our marketing and sales efforts, to facilitate 50% monthly recurring revenue growth in 9-12 months. We already have partners in the US, Belgium, Croatia, the UK and of course in the Netherlands. We are about to start with a distribution network that has over 4.000 partners all over Europe to speed up that growth.
The potential for Triggre is truly gigantic. We are a company that has everything in place to scale our revenue, without having to grow our team. It's set up to be extremely scalable and now is the right time for investors to join us.
5. What are your plans for the upcoming months? Tell us about your go-to-market strategy and the plan to acquire customers.

The upcoming months will be very dynamic. We will onboard a lot of new partners from the distribution network. To facilitate this growth, we will be expanding our marketing and sales efforts to drive many more leads. We will be present in many more countries very soon.
Thanks for sharing your story, Jesse. We wish Triggre the best of luck.
Join our network of startups & investors!