Ferdinand Mühlhäuser has been focusing on coaching and guiding founders for over six years, and has funded or accelerated a portfolio of more than 60 startups. Learn about his mission as the Managing Director at the Founder Institute Berlin, and find out what is it about lean innovative startups that particularly attracts him.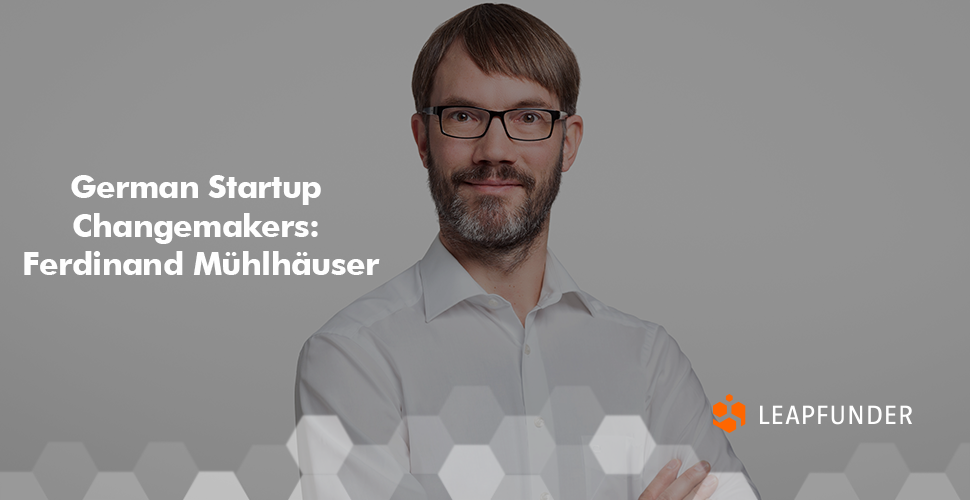 1. Hi Ferdinand, thank you for agreeing to do the interview. Could you tell us a bit about your background and how you're connected to the startup world?
After my studies in Mathematics and Computer Science, I started a classical Consulting career as I was striving to learn from different business situations. During my time at Accenture, I founded my first startup in 2007 and started to get into the startup scene. After the end of my time at Accenture and Condor in 2015, I decided to focus entirely on the Berlin startup scene and my then-already existing small startup portfolio, and I started my tenure at the Founder Institute Berlin in 2017.

2. You're the Managing Director at Founder Institute Berlin, the world's number one pre-seed accelerator. Tell us about your mission there.
Our mission is to allow founders with a vision a solid and supported start into the startup journey, irrespective of their upbringings, gender, nationality, and disabilities.
3. What is it about lean innovative startups that particularly attracts you? How do you feel you're enhancing the ecosystem in Berlin?
The willingness to change the world by tackling a specific problem, and navigating many barriers that stand in the way. We are providing access to a very structured and solid company-building program that at the same time provides a peer and mentor network. That way it is easier for founders to become a part of the Berlin startup ecosystem. We do that in the most diverse and inclusive way possible.
4. You've been focusing on coaching and guiding founders for more than six years and have funded or accelerated a portfolio of more than 60 startups. Which advice would you give to startup founders looking to grow and scale internationally?
The most relevant advice regarding scaling is that you should not scale (in your first market / to additional markets) before you have a solid understanding that your MVP / product has reached the product-market fit for that specific market. If you scale before that is the case, your startup is very likely to fail. To make it specific: Do not try to scale to the US before you have been on the ground and have gained a solid understanding that the market needs your product.
5. What's going well in the startup ecosystem in Berlin at the moment? Which challenges is the ecosystem facing? What do you predict for the ecosystem in the near future?
The Berlin startup ecosystem appears to be very mature from many perspectives. At the same time, there are a lot of state-funded programs in the market that are of very different quality. The jump from there into the first rounds of funding is often perceived as a very high barrier as funding rounds often happen in small, close circles. 
My expectation is that the ecosystem will continue to grow with every new major exit that is happening.
Thanks a lot for sharing your story & insights. We wish you the best of luck in your future endeavors.
Join our network of startups & investors!